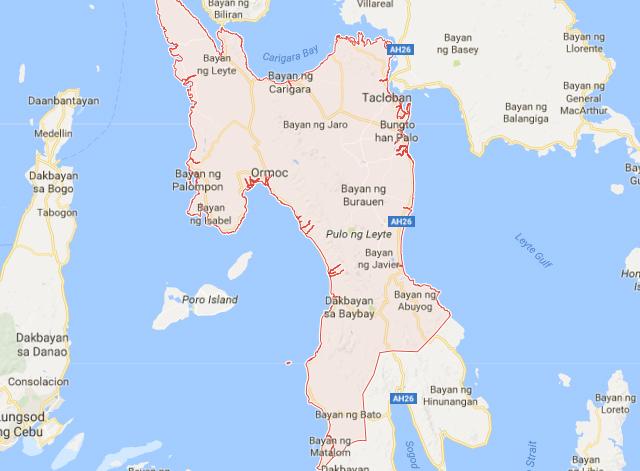 Two police officers who allegedly harassed and threatened reporters covering a land dispute in Leyte on Friday have been relieved of their duties.
The Leyte Police Provincial Office on Saturday identified the cops as Police Staff Sergeant Rhea May Baleos and her husband, Police Staff Sergeant Ver Baleos.
Rhea Baleos and Ver Baleos were previously assigned at Sta. Fe Municipal Police Station and Pastrana Municipal Police Station, respectively.
The order was issued by Leyte Police officer-in-charge, Lieutenant Colonel Ricky Reli, who reassigned them to provincial headquarters while an investigation is ongoing.
The couple turned in their firearms, with Ver Baleos and his firearms set to undergo a gun powder residue examination.
"Initial investigation disclosed that the incident stemmed from a land dispute between Mr. Moises Empillo and Anecita Nogal with her husband, Mr. Virgilio Nogal. Mr. Empillo claimed to be the owner of the rice field co-located at the said place, while Mr. and Mrs. Nogal also claimed to be the rightful owners of it," the Leyte Police said. 
"The said rice field was mortgaged to PSSg Baleos in the year 2017. During the dispute, PSSg Baleos called the Pastrana MPS for assistance. An argument ensued between PSSg Baleos and Mrs. Anecita Nogal pertaining to the legality of possessing the said rice field," it added. 
Noel Sianosa of San Juanico TV was taking a video of the argument, "prompting PSSg Baleos to call the attention" of the journalist, "and the two had a commotion," the Leyte Police said.
The incident happened while San Juanico TV reporters Sianosa, Lito Bagunas, and Ted Tomas were interviewing farmers in Barangay Jones in Pastrana town at around 9:30 a.m. on Friday.
In a separate statement, the National Union of Journalists of the Philippines (NUJP) said Rhea Baleos reportedly grabbed Sianosa's cellphone while the latter was taking videos and pushed him away.
"A few minutes later, the three journalists heard gunshots. Tomas said he saw policemen in uniform firing the shots," the NUJP said. 
Pastrana Police acting chief Police Major Darwin Dalde had said there was "no truth that PNP personnel from this station fired their firearms and that the said shooting incident was just disinformation."
Reli said that the investigation would be fair. 
 "We are still investigating the said incident, and rest assured that we will not be biased with our investigation, and if [it is] proven that our personnel have truly committed all the accusations, our Office will not tolerate such misconduct," he said. 
"While we highly recognize the role of the media men in the delivery of impartial and factual information to the general public, we also do our best to protect their rights and safety.  We likewise welcome those who have witnessed the said incident to give us more information, which will help to beef up our investigation and for the immediate resolution of the case," he added.
Earlier, the Presidential Task Force on Media Security (PTFoMS) asked the PNP Eastern Visayas "to immediately investigate, and if warranted, impose disciplinary action, on several members of the Pastrana Police Office in Leyte province."
"The actions made by elements of the Pastrana Municipal Police Office in confronting members of the press who are merely doing their job of conducting an interview are totally uncalled for, unnecessary, and amount to abuse of authority and power," PTFoMS Executive Director Paul Gutierrez said. — VBL, GMA Integrated News