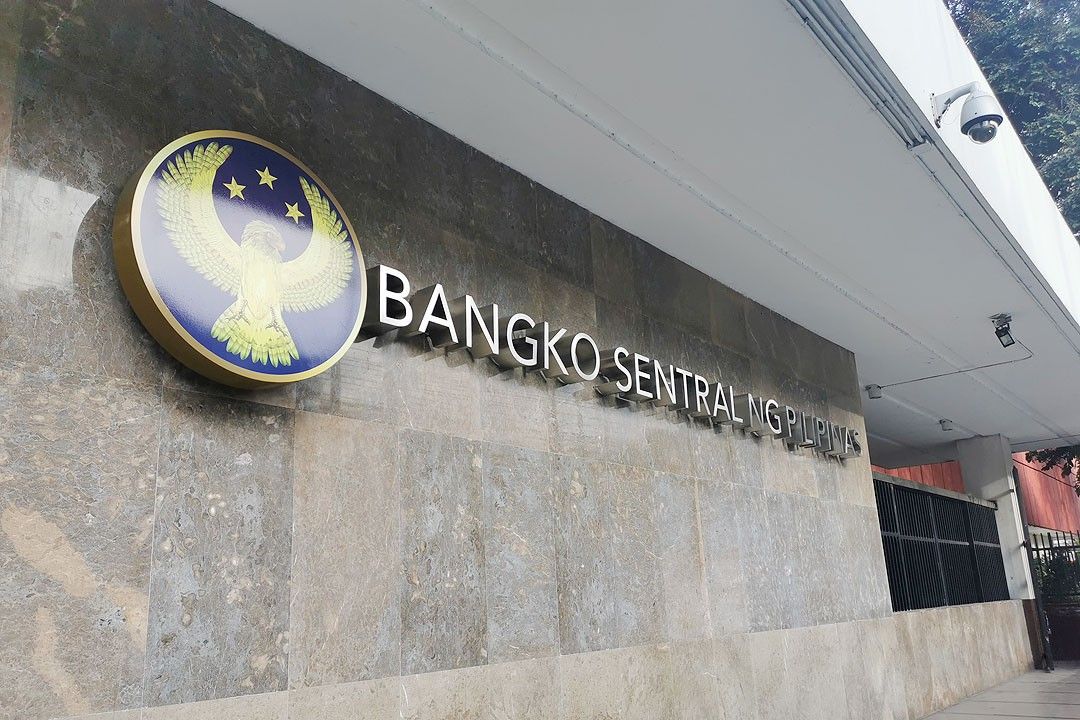 Bangko Sentral ng Pilipinas entrance
Photo from BusinessWorld
MANILA, Philippines — The Bangko Sentral ng Pilipinas sent signals that it wants to cut the amount of cash that banks must hold as reserves anew but only when the timing is "right."
That was the assessment BSP Governor Eli Remolona said in a Bloomberg TV interview on Sunday. 
The central bank already cut reserve requirement ratios in June by 250 basis points for big banks and by 200 bps for digital banks. If realized, this would cut the reserve requirements below current levels of 9.5% for big banks and 6.0% for digital banks. 
Monetary authorities said in June that cutting the RRR was intended to manage domestic liquidity and credit conditions. 
"Yeah, we wanna cut it some more. When the time is right. Because the reserve requirement is essentially a distortion of financial intermediation," Remolona said. 
From a high of 20% in 2018, the BSP has now fulfilled its commitment to bring down the RRR for big banks to a single-digit level by 2023.
Banks are required to hold a certain amount of cash as standby funds, which do not generate returns. By cutting the RRR, banks are now allowed to deploy more funds for lending and investments.
That said, the RRR cuts in June came ahead of the expiration of the BSP's pandemic relief measure for small businesses, which secured loans that are counted as part of banks' reserve requirements in a bid to boost lending to the sector. The measure, first implemented at the height of lockdowns in April 2020, expired at the end of June. 
"It's not part of monetary policy but we want it to be consistent with monetary policy. So we don't want to cut the reserve requirement while we're tightening the monetary policy," Remolona added.
The BSP in the same interview said that they were keeping rate hikes. The central bank left rates unchanged in its previous policy meeting.  — Ramon Royandoyan