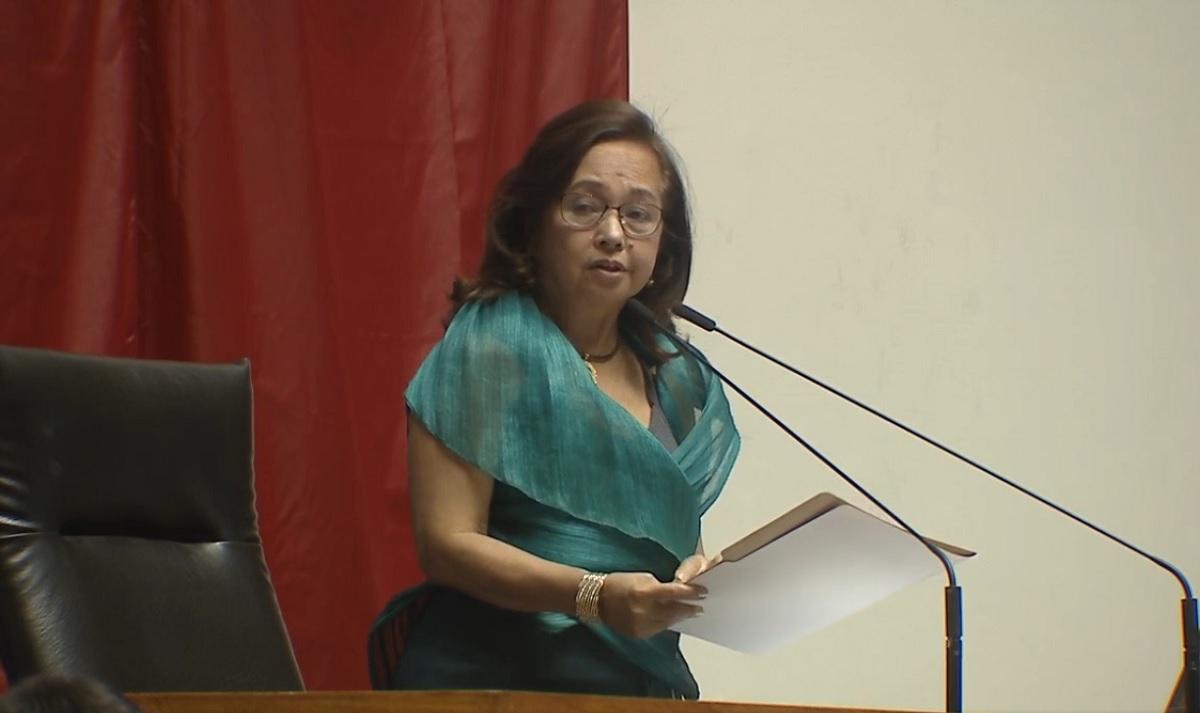 By LLANESCA T. PANTI, GMA Integrated News
Pampanga Rep. Gloria Macapagal Arroyo, a former President and Speaker of the House, will sit in the VIP section in the House gallery when President Ferdinand Marcos Jr. delivers his second State of the Nation Address on July 24, a House official said on Monday.
Reginald Velasco, the House Secretary General, said Arroyo may sit in the plenary as an incumbent House member "but we were told that she preferred to be seated at the center."
Arroyo is also a deputy speaker of the House.
Velasco said the VIP gallery was reserved for former Presidents and Vice Presidents, former First Ladies, as well as former Senate Presidents and ex-Speakers, members of the diplomatic corps, guests of the First Family, the Senate President and the Speaker.
GMA News Online has reached out to Arroyo's office for comment.
Velasco said Vice President Sara Duterte and former President Joseph Estrada had confirmed their attendance at the annual presidential address before Congress.
He said former President Rodrigo Duterte had yet to confirm his attendance.
Former Senior Deputy Speaker
The House before the sine die adjournment voted to replace Arroyo as the chamber's Senior Deputy Speaker.
The lawmaker who took her place was fellow Pampanga Rep. Aurelio Gonzales.
The House leadership said then that the move was meant to unburden Arroyo of some duties.
After saying that her replacement was a prerogative of the House, Arroyo issued a statement that some of her actions had been misconstrued as an effort to oust Speaker Martin Romualdez.
Arroyo said that she was not involved in any ouster plot.
Less than two days after Arroyo's demotion, Vice President Duterte resigned from Lakas-CMD where Arroyo serves as Chairman Emeritus.
Romualdez, who is the Lakas-CMD President, then responded that all efforts to destabilize the House "should be nipped in the bud." —NB, GMA Integrated News