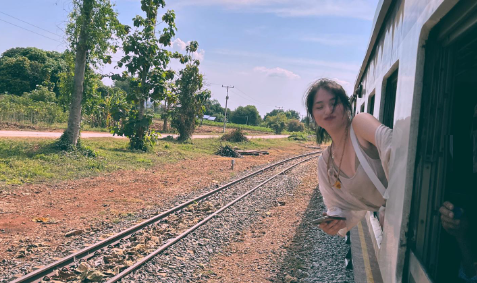 Kylie Padilla took to Instagram to share an update on how she's feeling lately.
Starting her lengthy post by admitting she had a love-hate relationship with social media, the Kapuso actress opened up about another round of existential crisis she was going through.
According to Kylie, she has "been stuck in fight or flight since my very public separation from my ex," calling "the whole ordeal" embarrassing and "might I say traumatising."
While she quickly said "oh no worries. He and I are good," Kylie admitted that the last few months saw her question "my existence, my purpose and I have been asking myself a lot of whys."
"But I think i'm ready to move forward from all of that," she said.
"Here I am. Human. Imperfect. And yes, sometimes failing. But I think I'm ready to take risks. I think I'm ready to fail again and again and again," Kylie said.
She teased about some personal projects coming, including a podcast that she is "scared to death" about given the "terrifying" cancel culture.
"I'm done just being 'Kylie Padilla' whoever that is lol," she said. "Come fail with me…and maybe we could somehow create a community. For all the misfits, for all the people out there that sometimes feel like they have NO IDEA WHAT THEY ARE DOING, this one is for you."
Kylie didn't name anybody but in 2021, her father Robin Padilla confirmed she had split from husband Aljur Abrenica.
In April 2023, Aljur admitted having cheating on Kylie.
Since their separation, Kylie has been open about her spiritual journey and healing. 
Kylie and Aljur have two kids together, Alas and Axl. 
— Carby Basina/LA, GMA Integrated News