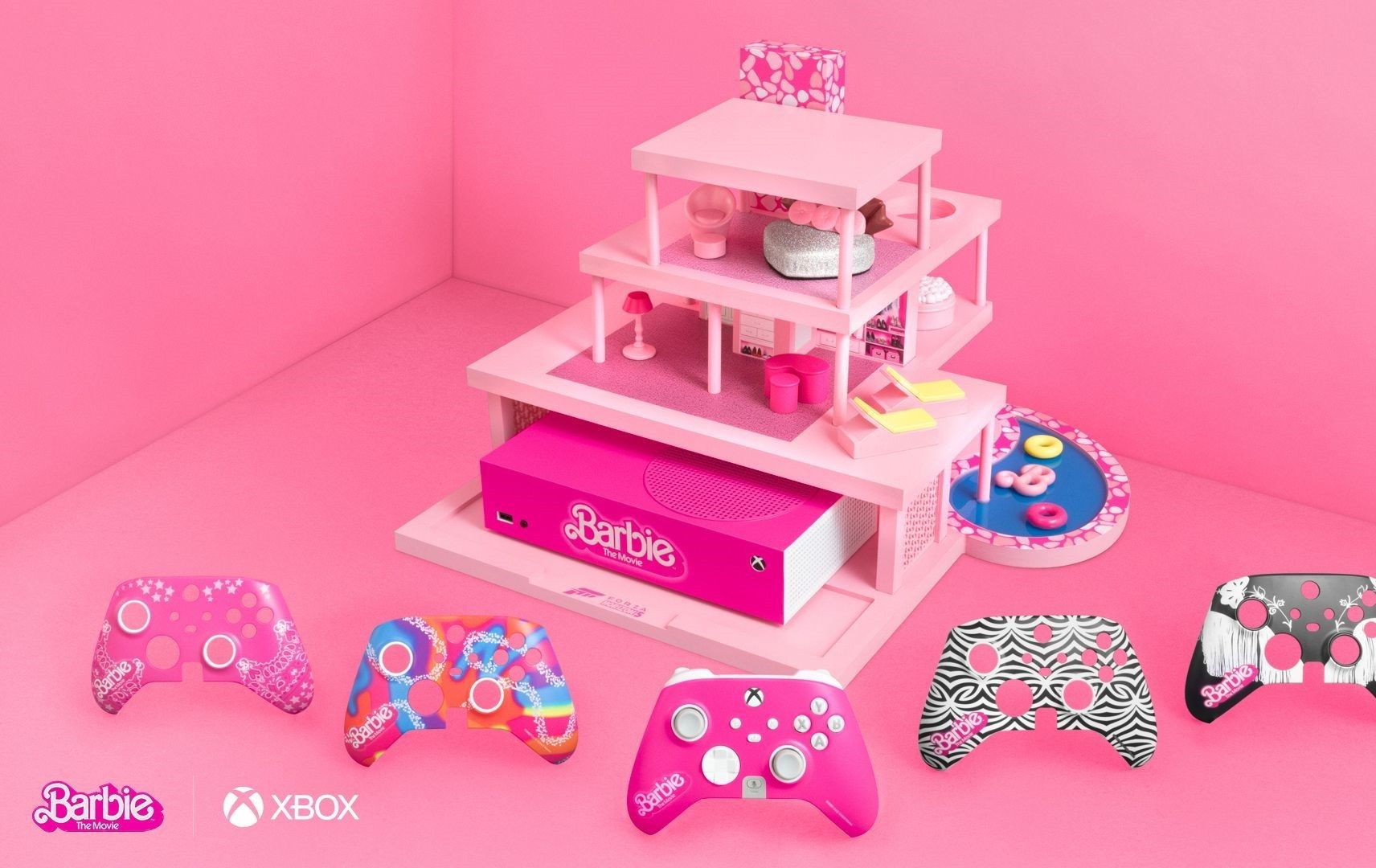 The special Barbie Xbox Series S
Xbox
MANILA, Philippines — The Barbie fever as a result of the newly-released movie by Greta Gerwig is so strong that is extended all the way to gaming.
Xbox has teamed up with Warner Bros. Pictures and Mattel, creator of the iconic Barbie doll, for a special content series inspired by Barbie.
Primary among these are a Barbie-themed Xbox Series S console built into a Barbie DreamHouse and interchangeable controller faceplates designed after Barbie and her long-time partner Ken's outfits from the film.
The racing game "Forza Horizon 5," an Xbox exclusive, features two new vehicles as seen from the "Barbie movie: Barbie's pink classic 1956 Chevrolet Corvette EV and Ken's silver 2022 GMC Hummer EV Pickup.
Players will be able to download the two cars as playable vehicles to be used in racing. This is on top of Xbox releasing a special video on the people who worked on the "Forza" series and their personal connections to Barbie.
Related: 'Let's go party!' Barbie readies to paint world pink
Finally, Xbox has selected 10 different Barbie dolls from a diverse line and dressed them up in the latest Xbox Gear fashion and accessories including an Xbox Series S console, a wireless controller, and an adaptive controller.
The collaboration with Xbox is just one of the many huge marketing efforts that "Barbie" has pulled off to gear up excitement, with fast food franchise Burger King even releasing a Barbie combo meal in Brazil.