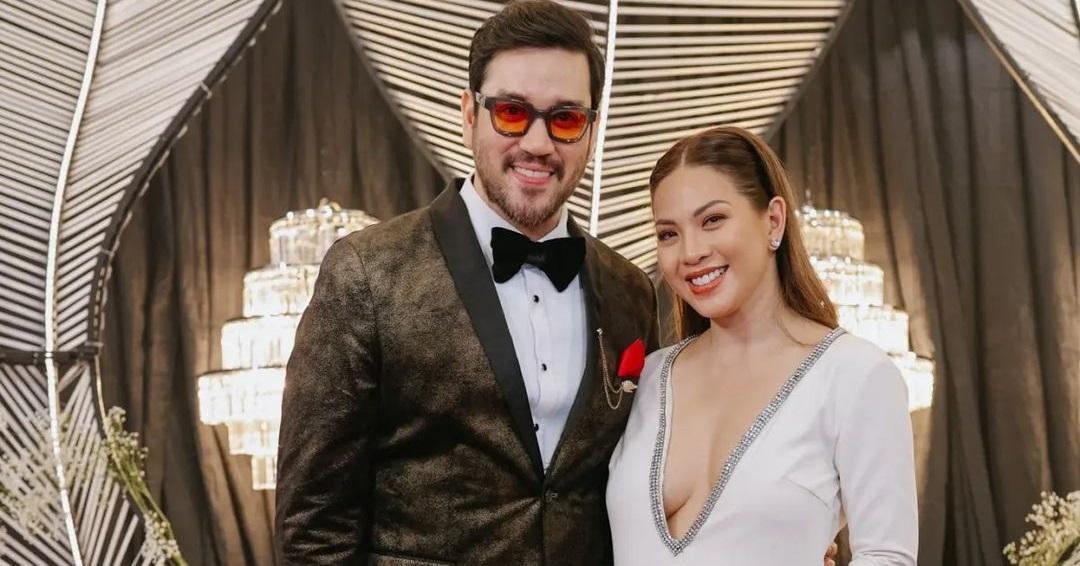 Luane Dy and Carlo Gonzalez revealed that they are expecting their second child during the GMA Gala 2023!
The couple walked the red carpet with an obvious plus one—Luane's bun in the oven!
The TV host wore a white long-sleeved dress with a low neckline, proudly showcasing her baby bump.
Carlo, meanwhile, was all smiles in his black and white tuxedo and orange-tinted glasses.
Carlo also posted a photo of them all dressed up for the gala on his Instagram account.
"Awesome Threesome," he wrote in the caption.
Luane and Carlo first got married in a civil ceremony in 2019 and tied the knot again in a church wedding earlier this year.
They welcomed their first child, Jose Christiano, in 2020. Nicknamed Baby X, he got baptized in 2021.
Congratulations, Luane and Carlo!
—MGP, GMA Integrated News