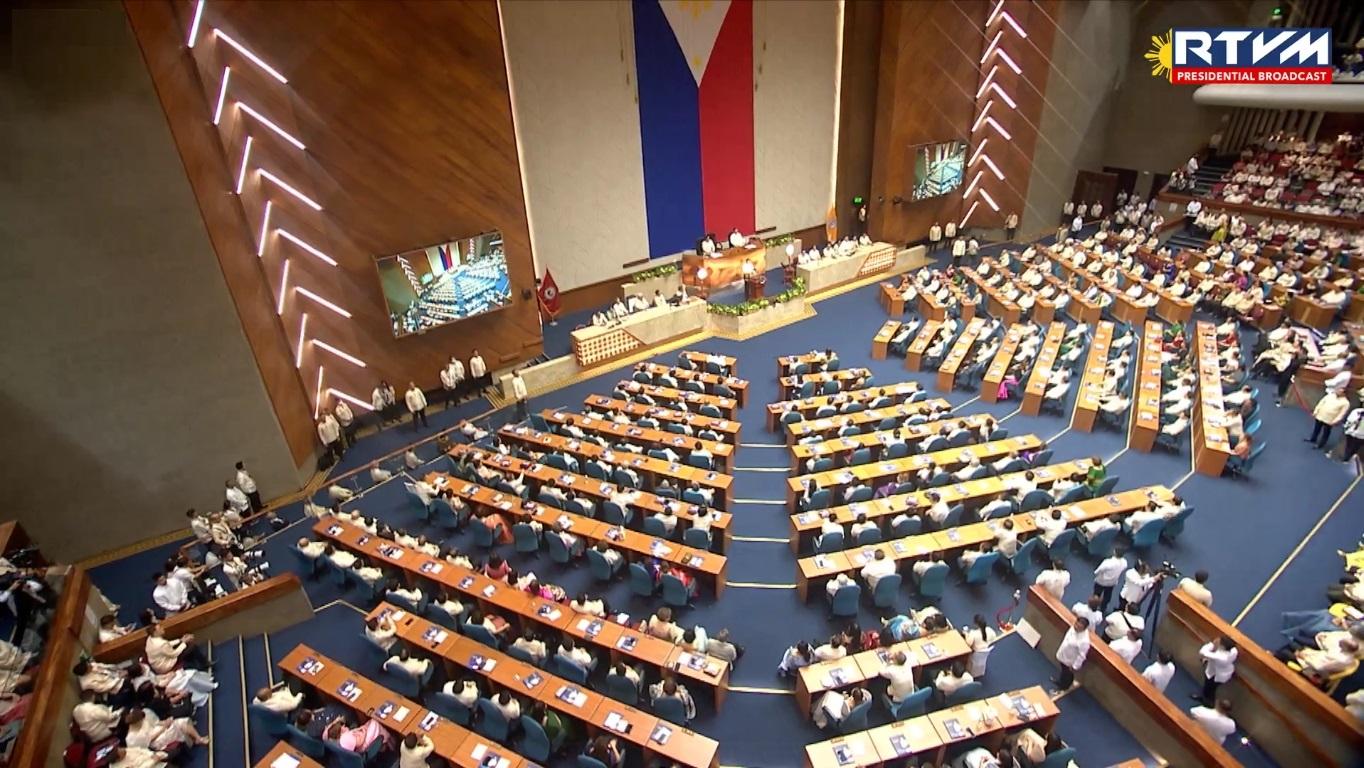 By LLANESCA T. PANTI, GMA Integrated News
Opposition leaders on Monday said that President Ferdinand "Bongbong" Marcos, Jr.'s second State of the Nation Address (SONA) lacked substance, but pro-administration lawmakers felt otherwise.
"It lacks substance because he even mentioned the lower cost of oil when, in fact, there is an oil price hike tomorrow and oil prices have been increasing since January. He also did not mention about increasing the salary of workers  and the teachers," House Deputy Minority Leader and ACT Teachers Representative France Castro said.
Pump prices will go up again on Tuesday, the second straight week of increases for gasoline and the third for both diesel and kerosene.
"Puro ampaw na pagmamalaki sa mga ni-rebrand na mga lumang proyekto ng kanyang amang diktador tulad ng paggamit sa 'Maharlika,' 'Kadiwa,' 'Bagong Pilipinas' at iba pa pero kulang naman sa mga mga hakbang sa mga pangunahing kahilingan ng mamamayan tulad ng pagpapababa sa presyo ng mga serbisyo at bilihin, pagtaas ng sahod, at iba pa. Band-aid solutions for these problems won't do," Castro added, referring to some of the administration's most high-profile projects, including the Maharlika Investment Fund, which the President signed into law last week.
At his SONA, Marcos vowed that the controversial wealth fund will be free of "political influence."
House Assistant Minority Leader and Gabriela Representative Arlene Brosas agreed with Castro's statement.
"President Marcos Jr. tried to paint a picture of a strong economy in the Philippines despite the rising prices of food and basic commodities. Ordinary Filipinos are facing inflation rates that haven't been seen in 14 years, high prices amid low wages, and yet the President claims that it is all under control," Brosas said.
"Ito na ba ang Bagong Pilipinas na ibinibida ng pangulo? 'Tila 'Bangungot na Pilipinas' ang hatid ng gobyerno. Hindi binanggit ang P14 trillion na utang ng gobyerno, mumong sahod ng mga manggagawa, at panibagong dagdag-buwis sa ilalim ng panukalang digitax, excise tax on plastic bags, among others," she added.
The country's inflation rate slowed down for the fifth straight month in June, easing to 5.4% from a peak of 8.7% in January. The country's debt, meanwhile, surpassed P14 trillion as of end-May, amid ramped-up borrowing to support budgetary requirements and the weakening of the peso.
At his SONA, Marcos also called on lawmakers to push for tax measures under the Medium-Term Fiscal Framework (MTFF) which includes excise tax on single-use plastics, and value-added tax (VAT) on digital services.
Brosas also disputed Marcos Jr.'s  description of the Maharlika Investment Fund as a "small fraction from under-utilized funds" to be used to fund the administration's infrastructure projects.
"P500 billion is not a small amount to gamble amid a worsening crisis. This amount can already fund other social services that will benefit the poor. We call on President Marcos Jr. to touch some grass," she said.
Speaker Martin Romualdez of Leyte, for his part, said the President has set the tone for the country's progress with his second SONA.
"It is full of substance, and he has assured the people that the government will continue to efficiently deliver government services," he said.
"He also mentioned going after smugglers and hoarders, and improving PhilHealth. He is really working for us," Romualdez added.
In his SONA, Marcos vowed a more "efficient" PhilHealth for the Filipino public, as the transfer of the state health insurance system to the Office of the President is mooted.
Laguna lawmaker Dan Fernandez also welcomed the President's vow to establish more Kadiwa centers, a platform provided by the Department of Agriculture (DA) wherein farmers can directly sell to their consumers.
"He established a solution, and that is Kadiwa. That is 7,000 all over the country, and he is also trying to expand this," he said.
"This will bring down food prices. I welcome that," Fernandez added. — BM, GMA Integrated News