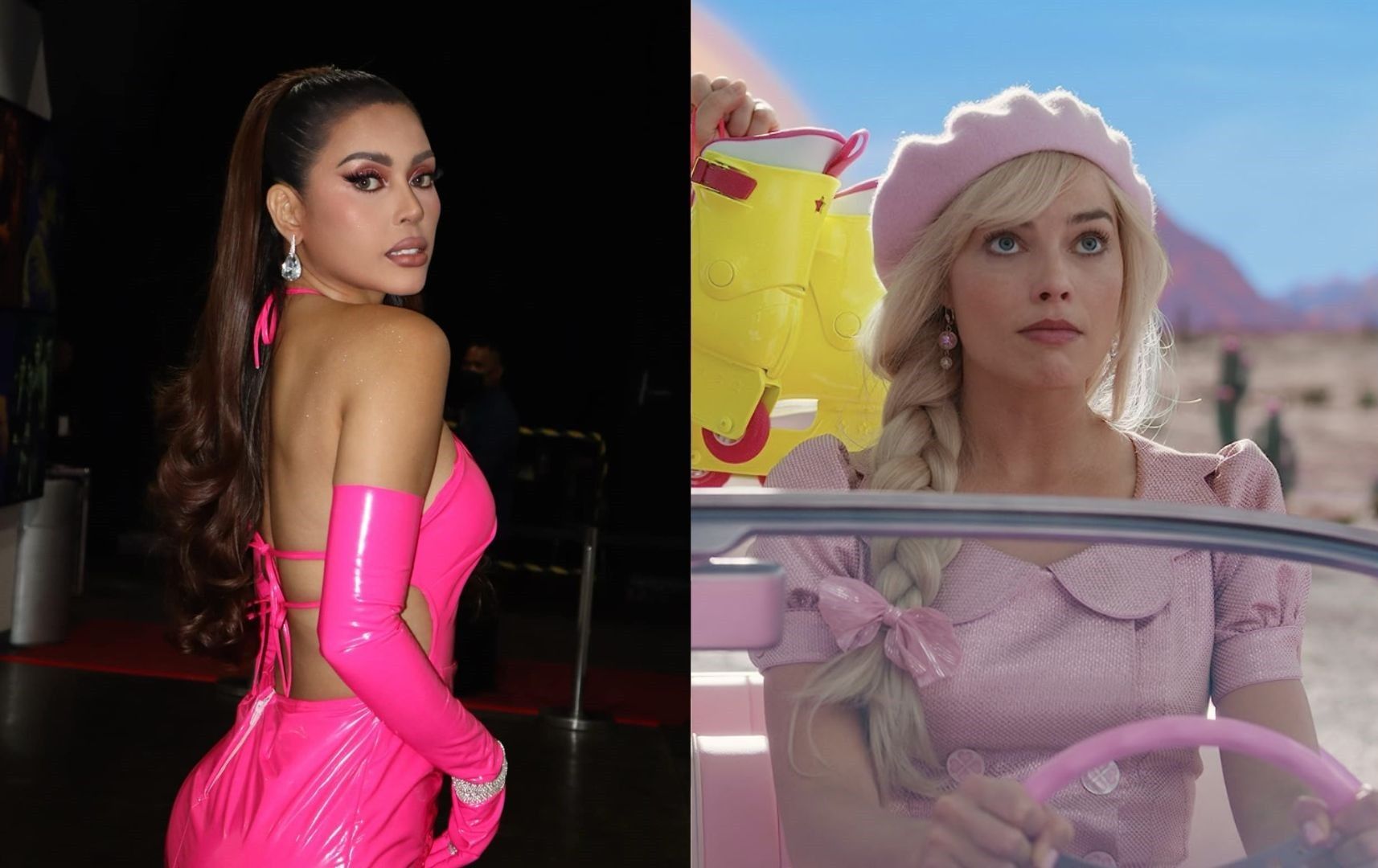 Composite image of beauty queen MJ Lastimosa and actress Margot Robbie in "Barbie"
MJ Lastimosa via Instagram, Warner Bros.
MANILA, Philippines — Miss Universe Philippines 2014 Mary Jean "MJ" Lastimosa drew backlash after she described the new "Barbie" movie as "waley" and like a school project.
In a deleted tweet, MJ said she wasted 600 pesos on the "sobrang waley" movie by Oscar-nominated director Greta Gerwig.
In another deleted tweet, MJ admitted some parts of the film were okay "but in general mehhh parang school project film."
In a separate tweet that hasn't been deleted, MJ said she paid P660 for an Ultra Cinema screening of the movie.
AGREE BA KAYO KAY MJ?

A tweet by Binibining Pilipinas Universe 2014 MJ Lastimosa, saying that she wasted her P600 on the Barbie movie, which she described as "parang school project film" and "waley," received mixed reactions from social media users.

One Twitter user responded… pic.twitter.com/6cTCyQSMOR

— Philstar.com (@PhilstarNews) July 25, 2023
Twitter users were quick to react to MJ's comments, pointing out that "Barbie" currently has a 90% score on Rotten Tomatoes (both audience and critics), an 80 on Metacritic, and is breaking box office records this year.
"IT'S BARBIE. It was meant to capture the senseless, playful, and fun nature of how you played with Barbie when you were a child," said one user while another shared, "To be fair, there are also many people I know who didn't like 'Barbie.' But they were able to articulate well why they didn't enjoy it."
MJ still has some replies to several users still up, including one doubting people finding the movie good which resulted in more people hitting back at her lack of awareness.
In another reply, the former beauty queen said she was looking forward to seeing "Oppenheimer" — which simultaneously hit theaters with "Barbie" — but users pointed out to her that if she didn't get a film based on a doll then she might not understand the biopic about the inventor of the atomic bomb.
Twitter warrior ikaw na nag lagay ng context sa tweet ko? Wala kang tama sizt I wasn't questioning the message , the movie itself was not worth my money for me bye

— MJ Lastimosa (@MJ_Lastimosa) July 24, 2023
Her lengthiest response was explaining to a user that her criticism of "Barbie" wasn't questioning its message but that the movie itself was not her money's worth.
"Barbie" made $356.3 million (P19.4 billion) in its first five days to beat "The Super Mario Bros. Movie" for the biggest opening of a 2023 movie. 
In the Philippines, "Barbie" has the biggest Warner Bros. opening weekend for 2023 and during the COVID-19 era, and the biggest opening weekend for director Gerwig and lead actor Ryan Gosling who plays Ken.
RELATED: 'Barbie' review: All maps lead to an existential party