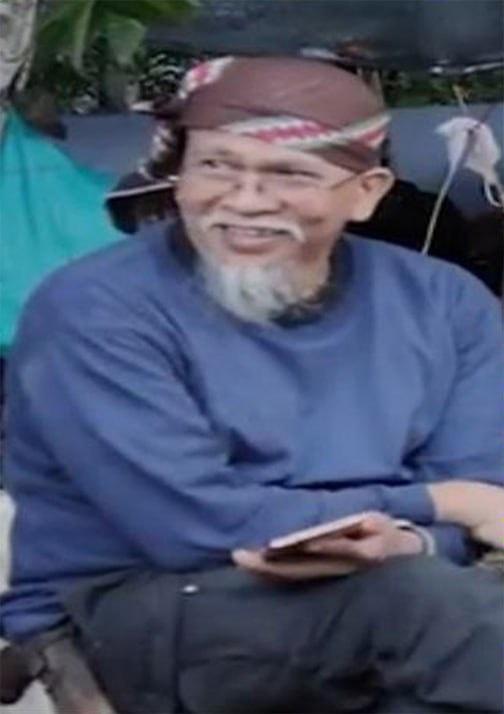 A suspected leader of the North Central Mindanao Regional Committee (NCMRC) and the Communist Party of the Philippines was killed following a clash with government security forces in Gingoog City, Misamis Oriental.
In a report by the Armed Forces of the Philippines' Eastern Mindanao Command, the encounter between the suspected rebels and elements under the Joint Task Force Diamond troops occurred in Barangay Libertad last July 26.
The Eastmincom identified the suspected rebel leader as Dionisio Micabalo alias Muling, reportedly a regional secretary of the NCMRC, and CPP Central Committee member.
Based on a report by the Joint Task Force Diamond's 402nd Infantry Brigade, the 58th Infantry Battalion engaged members of Sub-Regional Sentro De Gravidad MTJ Eagles, Sub-Regional Committee 1, of the NCMRC, after concerned citizens reported about the presence of armed men conducting illegal activities in the area.
Government troops also captured an AK47 Rifle with two loaded magazines, a .22 rifle, six backpacks with personal belongings, supposed terrorist documents, electronic devices, and other supplies at the encounter site.
EASTMINCOM commander Lieutenant General Greg Almerol said Micabalo's group was allegedly behind several atrocities and criminal activities in most parts of Bukidnon, Misamis Oriental, and parts of Agusan del Norte and Agusan del Sur.
Micabalo was also said to have various criminal records, including double murder with frustrated murder, multiple frustrated murder and arson, murder, and violation of RA 9851.
The military said the body of Micabalo was brought to a funeral parlor in Gingoog City for proper disposition.
During his second State of the Nation Address on Monday, President Ferdinand Marcos Jr. said he will issue a presidential proclamation granting amnesty to rebel returnees.
Marcos said such amnesty, which needs Congress' concurrence, is necessary to sustain the gains in the fight against insurgency.
"To guarantee full decommissioning of combatants, we have provided community development, livelihood assistance in our reintegration process. To complement this, I will issue a proclamation granting amnesty to rebel returnees, and I ask Congress to support me in this endeavor," Marcos said.
"For almost half a century, some of our fellow Filipinos have taken to arms to make their views known and felt. We are now at a point when their armed struggle has evolved and progressed towards peace and development," he added. — Jamil Santos/RSJ, GMA Integrated News