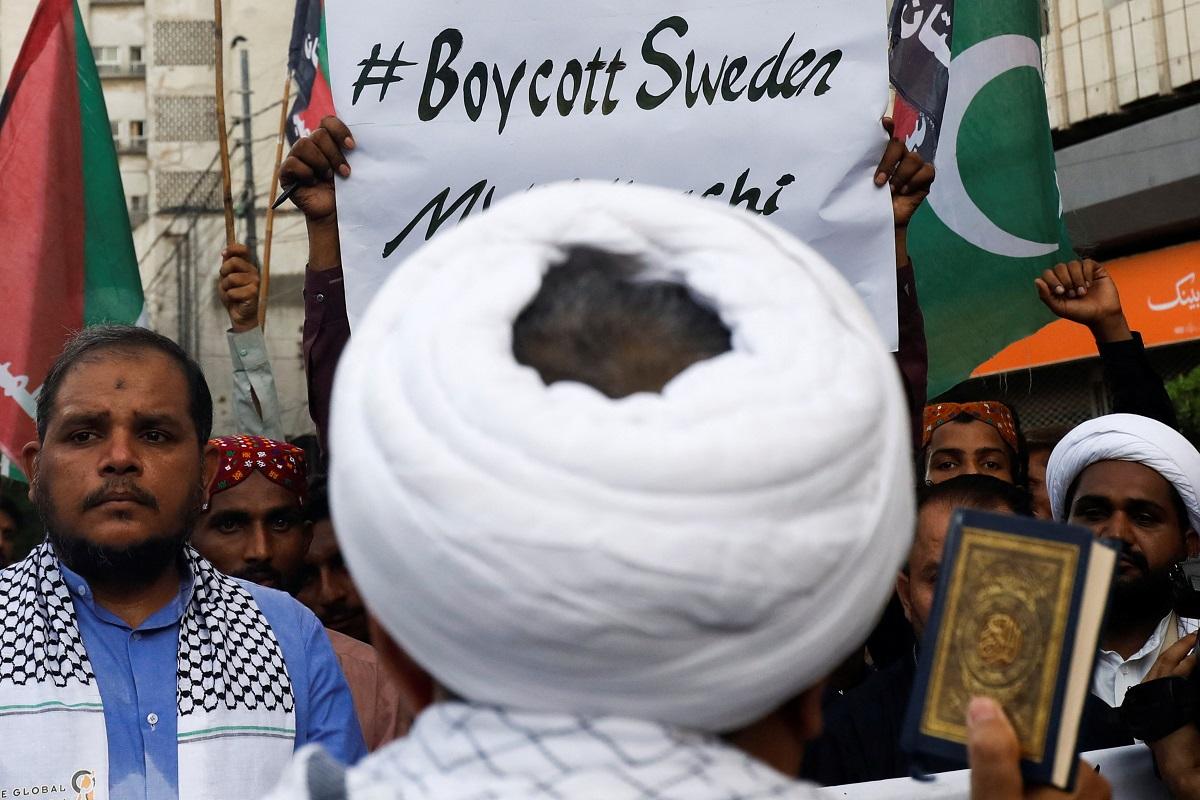 ANKARA — Turkey's Foreign Minister Hakan Fidan on Sunday urged Sweden to take concrete steps to prevent burnings of the Koran, a Turkish foreign ministry source said.
Sweden and Denmark have seen several protests in recent weeks where copies of the Koran have been damaged or burned, causing outrage among Muslims. Sweden's embassy in Baghdad was stormed and set ablaze by angry protesters.
In a phone call, Fidan told his Swedish counterpart Tobias Billstrom that continuation of such "vile actions" under the guise of freedom of expression was unacceptable, the source said.
Fidan and Billstrom also discussed Sweden's NATO military alliance membership application, the source added.
Swedish Prime Minister Ulf Kristersson said on Sunday that he had held talks with Danish Prime Minister Mette Frederiksen and that they agreed the situation was dangerous.
"We need to take measures to strengthen our resilience," he said in a post on Instagram.
The Swedish government said this month that it would examine whether it could change Sweden's Public Order Act to give police the possibility to stop demonstrations that threatened Sweden's security.
"Ultimately it is about defending our free and open societies, our democracy and our citizens' right to freedom and security," Kristersson said.
Tobias Billstrom declined to comment.
Demark's Foreign Minister Lars Lokke Rasmussen told the national broadcaster on Sunday the government would seek to find "a legal tool" that would enable authorities to prevent the burning of copies of the Koran in front of other countries' embassies. — Reuters