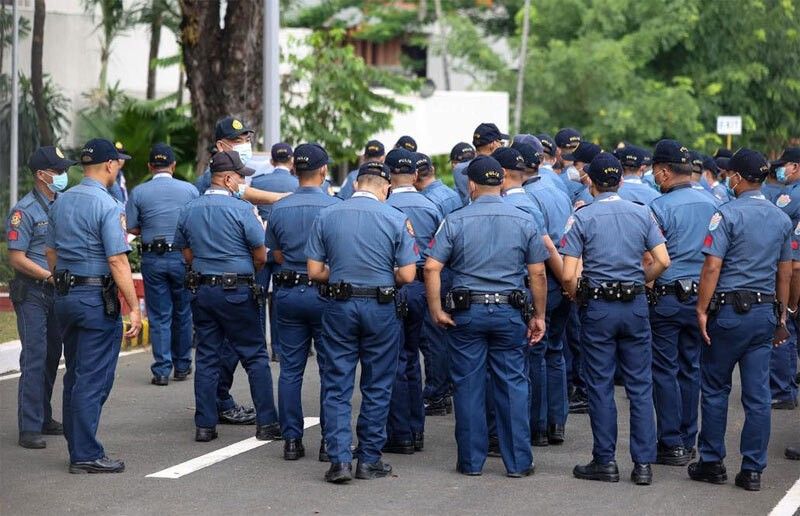 Members of the Philippines National Police (PNP) wait for instructions on security measures inside the Batasang Pambansa Complex on July 20, 2023, as part of the preparations for the upcoming State of the Nation Address (SONA) of President Ferdinand "Bongbong" Marcos Jr.
STAR / Jesse Bustos
ILOILO CITY, Philippines — A police officer surrendered to his colleagues after he was accused of indiscriminate firing and poking a gun at four teenagers in Jaro district in this city over the weekend.
A manhunt was launched for S/Sgt. Nico Galvesolo of Barangay Buntala hours after the incident that occurred at around 8 p.m. on Saturday.
Twelve hours later, Galvesolo surfaced at the city police Station 3 to face the complaint filed against him.
The complainants said Galvesolo poked a gun at them without reason or cause.
Capt. Lester Oliveros, chief of city police Station 3, said Galvesolo admitted to have fired shots, but denied poking a gun at anyone.
Oliveros said probers would check footage of closed-circuit television cameras installed at the scene of the incident.