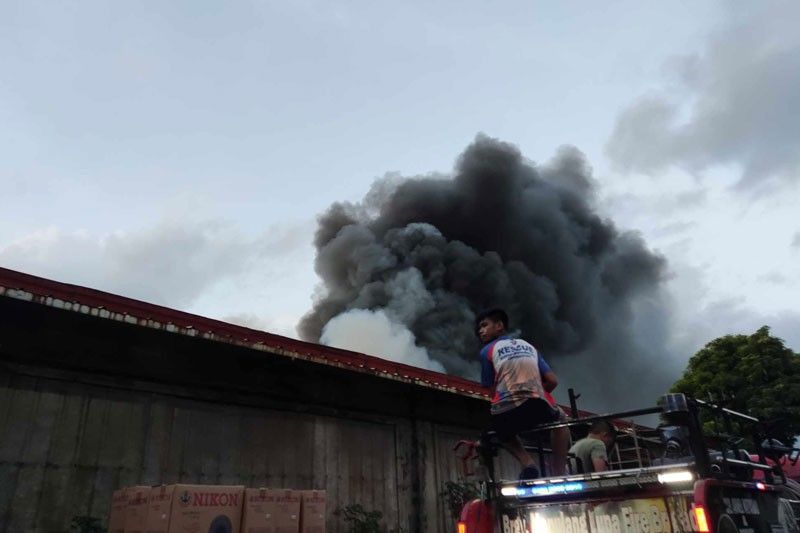 Firefighters respond to a fourth-alarm fire that hit an industrial area along General Luis Street in Bagbaguin, Valenzuela on Saturday.
Photos courtesy of Barangay Sauyo Fire Brigade / Fire and Rescue Alert Responders
MANILA, Philippines — A fire gutted a warehouse containing grocery items and appliances in Barangay Bagbaguin, Valenzuela City on Saturday night.
Two workers were reportedly injured during the fire.
A worker told probers he heard an explosion just before the fire broke out around 6 p.m.
The blaze reached fourth alarm at around 7:12 p.m., prompting firefighters from neighboring cities to respond to prevent the flames from reaching the area where alcoholic products were stored, according to the Bureau of Fire Protection.
"It would be a bigger problem if the fire reached the flammable alcoholic beverages. It's a good thing that the area was saved," fire inspector Danielle Bayla said in Filipino.
The fire was placed under control at around 8:50 p.m. and put out just before 10 p.m.
Arson probers have yet to determine the cause of the fire and the estimated amount of damage.