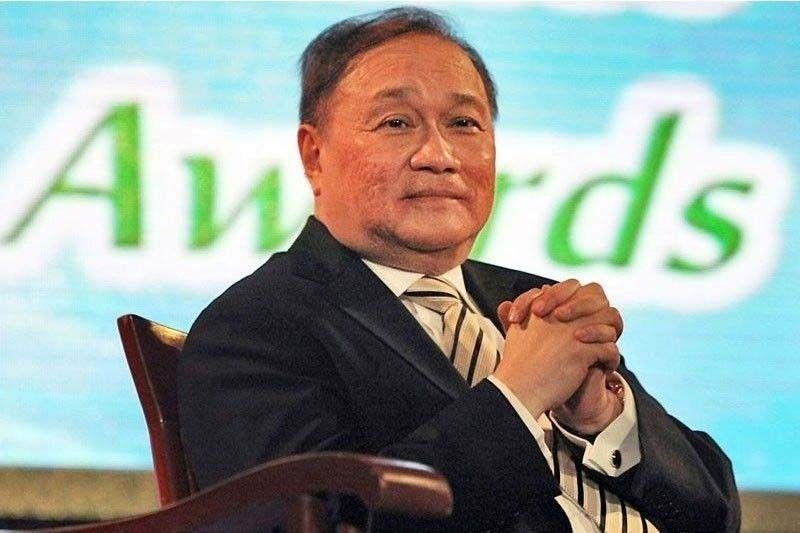 MANILA, Philippines — Conventional energy sources are still the best option to address the Philippines' power needs, according to business titan Manuel V. Pangilinan.
Amid the growing interest globally in newer technologies, Pangilinan, chairman and chief executive officer of Manila Electric Co. (Meralco), said the country's power requirements would still be best served by conventional power plants.
"Like yourself, we get excited about new technologies right, simply because it's new. Nuclear, hydrogen, ammonia, everything under the sun that scientists, or magicians can conjure up," Pangilinan said.
"But the reality is that it is not what this country needs and these are not quick fix solutions. What this country needs are very conventional meat-and-potato solutions," he said.
Pangilinan said that there is no magic bullet to solve the country's power challenges, saying that the best way to deal with these issues is "by being conventional about it and working hard on it."
"Everybody wants quick a fix solution. There is none. Unfortunately, none. What this country needs where there is a very thin margin of supply to demand are very conventional power plants. Probably gas more than coal. So we have to approach it that on that basis," he said.
Pangilinan said these are also the things that Meralco should be focusing on.
"In a way new plants like Atimonan  or wherever are key. New gas plants, existing gas plants, if you could buy into them, why not right? Because that is needed by the country as a very basic need," he said.
Pangilinan has also cited the need for government's cooperation by relaxing certain rules.
"Because at the end of the day, it is private sector money that will be put into these generation plants, whether it's coal, gas, solar or wind. And it will be the private sector, and quite rightly, should take the risk alone, no government funding, no government guarantees, no government subsidies. If we fail, we fail," Pangilinan said.
"So they should be let loose and build enough margins so that then the spot or even the auction market, if you want to create a new market, to allow those who lose the CSPs (competitive selection process) to turn into something that they can sell into. They can build their plants, but have a different kind of supply contract. So that should be thought about," he said.
Meralco's wholly owned power generation subsidiary, Meralco PowerGen Corp. (MGen), currently has combined power generation capacity of 2,240.1 MW (net) in the Philippines and in Singapore.