Maybe it was the pandemic and being in a state of constant stress, but many of us suffer from hair fall — myself included.
So I was really excited to hear about a new, local beauty brand with a shampoo and conditioner that lessen hair fall with regular use.
The brand is called Dermtropics, founded by couple Miko and Margaux Lucena, and it has many qualities to recommend it.
For one, it was inspired by Margaux's mom, renowned and respected dermatologist Dr. Julieta Arambulo.  "My mom was very mindful of the things we would place into our bodies," Margaux says. "She would instill in us how to use products without any added fragrances or harsh chemicals to keep our skincare routine simple. So Miko and I were inspired to create something with that same philosophy: something that's kind to your skin and at the same time kind to the planet as well."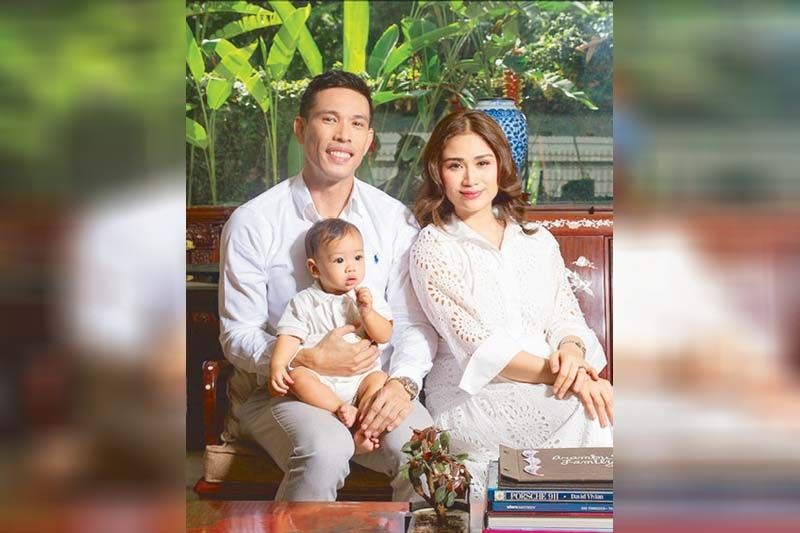 Dermtropics founders Miko and Margaux Lucena with baby Mateo
Margaux's sister is also a dermatologist, Dr. Mariel Cordero, "so Dermtropics was tested by a medical team."
Another positive is that the product line of soap, shampoo, conditioner, body wash and body lotion is made with organic Philippine virgin coconut oil extracted through a process called wet milling.
"Wet milling is basically an age-old technology in which we use gravity to extract the oil," says Miko. "There's no bleach, it's not refined, so we are able to retain all the natural antioxidants and fatty acids, giving its purest form."
"It's considered one of the most sustainable ways and it's very potent," adds Margaux. "Coconut has a lot of healthy benefits for hair and skin. It has been clinically proven to have antioxidant, anti-microbial, anti-inflammatory, and anti-fungal properties."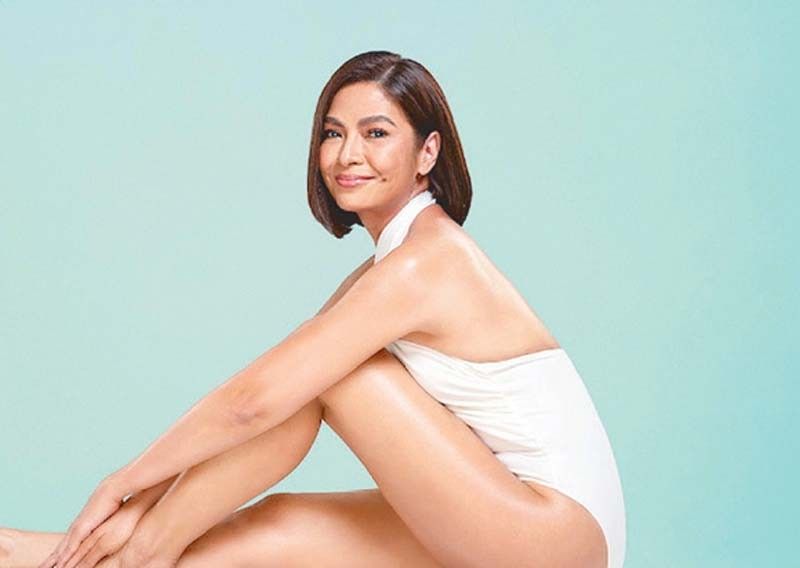 Rissa Mananquil-Trillo is Dermtropics' Green Beauty Ambassador.
"Those who already have been using the products are cult followers because they swear how Dermtropics actually helps them with their skin conditions," notes Issa Litton, who hosted the launch event. "Top to toe: dandruff, hair loss, acne, psoriasis, keratosis pilaris, which is actually chicken skin, eczema — all that addressed and you really see improvements in your skin."
At the launch Margaux and Miko announced Rissa Mananquil-Trillo as their Dermtropics Green Beauty Ambassador.
"The first time we talked to her, our values really aligned," relates Miko. "She reflects our company's values, and she kind of pushes us to develop better products."
"She's not just our ambassador, she's a collaborator," affirms Margaux.
Says Rissa, "This is an honor I don't take lightly. I think it's an even bigger honor because Dermtropics is a brand that's aligned with causes that I also champion: supporting local, women empowerment, sustainability and conscious consumption.
"When I took up my EMBA at AIM in 2008, I actually made a paper on the study of the beauty industry and the plastic waste that it contributes," she says. "With one company alone, the numbers are really staggering. Even more so today because the beauty industry has changed its pace, it has become like fast fashion already. We're all so concerned about beauty products that don't harm our skin, but we've neglected not harming the environment, and it's about time the beauty industry also gets a makeover.
"So Dermtropics is an amazing brand to represent because if businesses don't ask questions like these, they will be part of history rather than the future. And right now consumer awareness won't save the world. We really need businesses that can change people's habits for good. So that's why I'm proud to represent a green-beauty body and hair brand like Dermtropics."
Her favorite products are the shampoo, conditioner and body lotion.
"Dermtropics Nourishing Shampoo is not like other shampoos," notes Rissa. "It's sulfate-free and paraben free. It's low foaming but it cleanses the scalp so well. What I noticed the most was I had less hair fall using their shampoo. I've tried all the serums for anti-hair fall, but the biggest difference I saw was switching to the right shampoo. Even my daughters, they get a lot of hair fall. But once they tried the Dermtropics shampoo, there was a significant difference.
"And then the conditioner, this is my super favorite because I have very thin, fine hair, but their conditioner makes my hair super-soft and smooth without weighing it down."
She also loves Dermtropics Daily Moisturizing Lotion. "I moisturize my body every single day from neck to feet. I can really use it every day because when I put it on there's no drag, it goes on so smoothly, it absorbs so well, dries matte and clear, it's lightweight and best of all there's no fragrance, so your lotion will never mix with your favorite perfume."
Dermtropics also supports the local community of coconut farmers and their wives, who handcraft the products themselves from biodegradable materials.
Truly there are so many reasons to try this homegrown beauty brand.
* * *
Dermtropics is available at the website Dermtropics.com, Watsons, Landmark, and official stores in Lazada and Shopee. The first Dermtropics store will open in Power Plant Mall this October.