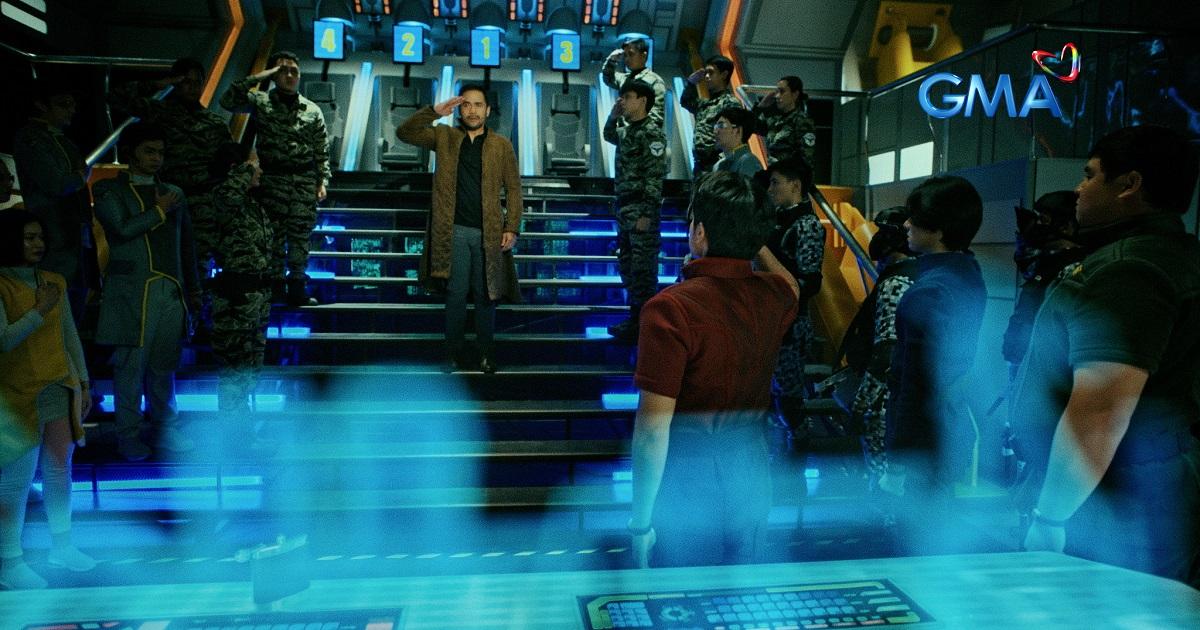 Spoiler warning for those who have not yet watched the latest episode!
"Voltes V: Legacy" said goodbye to another important leader in the fight against the Boazanians in the episode on Thursday.
General Oscar Robinson, the commander of the Earth Defense Force, died after protecting his daughter Jamie against the attack of General Oslak.
Played by Gabby Eigenmann, General Robinson recently retired from his position due to a serious illness, which he hid from Jamie.
While traveling from Camp Big Falcon, his party was ambushed by Jamie herself, who was then under the control of Oslak using a special ring.
Father and daughter briefly fought, but General Robinson quickly realized that Jamie was not herself. When he spotted the ring, he took it off her finger, thus breaking Oslak's hold.
Oslak fired at them both from his flying saucer, but the general shielded his daughter with his own body, sacrificing himself.
Steve Armstrong and Mark Gordon both arrived to rescue Jamie, but they were too late to save the general.
Camp Big Falcon mourned General Robinson's loss, offering a snappy salute for their fallen commander.
Ysabel Ortega, who plays Jamie Robinson, watched the episode on Thursday and cried over the emotional scenes, just like many viewers.
Previously, the Voltes V team lost Dr. Mary Ann Armstrong (Carla Abellana), the mother of Steve, Big Bert, and Little Jon. Her death was followed by Dr. Richard Smith (Albert Martinez), the commander of Camp Big Falcon.
"Voltes V: Legacy" airs on GMA Telebabad and GTV on Mondays to Fridays at 8 p.m. and 9:40 p.m., respectively. It is also livestreamed on the GMA Network YouTube channel and at GMANetwork.com/KapusoStream.
Here is a list of where to watch the series.
—MGP, GMA Integrated News