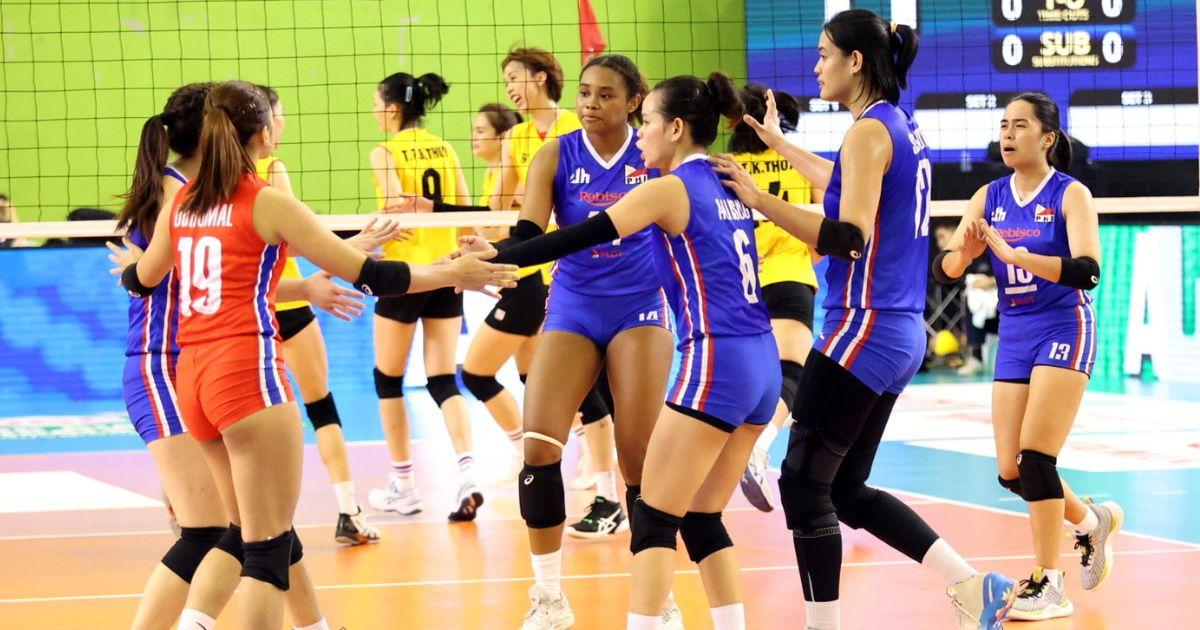 The Philippine women's national volleyball team fell to Vietnam, 25-19, 25-27, 31-29, 25-14, on Saturday to notch its second loss in the second leg of the SEA VLeague women's tournament in Chiang Mai, Thailand.
A win remains elusive for the Philippines in the women's tournament as it also lost to host Thailand on Friday, 25-15, 25-17, 25-18.
The Philippines will wrap its campaign in the tournament on Sunday as it faces Indonesia.
During the first leg of the tournament in Vietnam, the Philippines also finished without a single win.
—JKC, GMA Integrated News