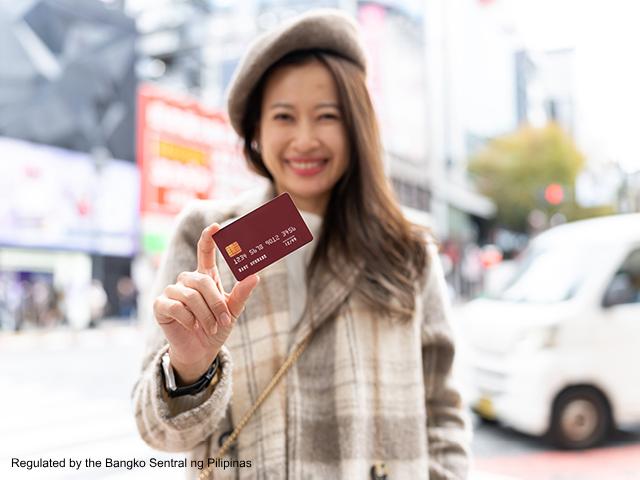 With the easing of travel restrictions everywhere, people's wanderlust burns stronger than ever. As we reacquaint ourselves with the ins and outs of planning and managing our travel budget, let's brush up on how to hunt for deals and try to save, or splurge, on that next trip.
Look out for price changes
Many aggregator sites online help you compare flight fares, hotel rates, and tour packages from different sources to keep track of the most affordable options. While you're still trying to decide, some sites have notification functions to alert you when your bookmarked flights decrease in price. Since flight pricing is dynamic, meaning prices keep changing depending on demand, it can be a good way to keep yourself informed on good deals.
Look out also for flights and hotels with free cancellation options. Book the best option that fits your budget early. Once you get that new price notification, make the switch, and save!
Off-season prices help you save
Travel prices normally go down during the off-peak season. Take advantage of lower-priced flights, accommodations, and even promotional prices for tours and activities when they take a slight dip from peak season prices (e.g. summer, Christmas).
For most European destinations it is less expensive between November and March because the weather is very cold and the daylight only lasts a few hours. Most Southeast Asian destinations have their off-season during the rainy months. Australia and New Zealand have fewer crowds during their winters when summer outdoor activities are mostly unavailable.
It pays to be sure
The unexpected can add excitement to your vacation but it is also what can really spoil your enjoyment, as well as your budget. Traveling takes a lot of planning and travel insurance helps safeguard those plans.
Depending on the package you choose, travel insurance can cover the costs of cancelled or rescheduled flights, lost or damaged luggage, medical expenses, and more. You can even get coverage for costs you may incur for getting a replacement passport if you lose yours during the trip.
Getting ready to splurge
When it comes to spending while you're abroad, it is advisable to carry a small amount of cash. Many advise not to have your money changed at the airport because of high exchange rates, but it can also be a convenient first stop if you're on a schedule. Another option is to withdraw cash from ATMs if you don't mind the service fees.
For many establishments everywhere, cashless payments are mostly accepted. Arm yourself with your debit cards to easily carry out transactions and keep track of your spending as you enjoy shopping and trying out new cuisines.
Secure and convenient spending
Soon enough, you will be planning and packing for all your exciting trips. There are convenient and secure options now to carry out your transactions, one of which is debit cards. To pay for your revenge travel plans, you've got the BPI Debit Mastercard®.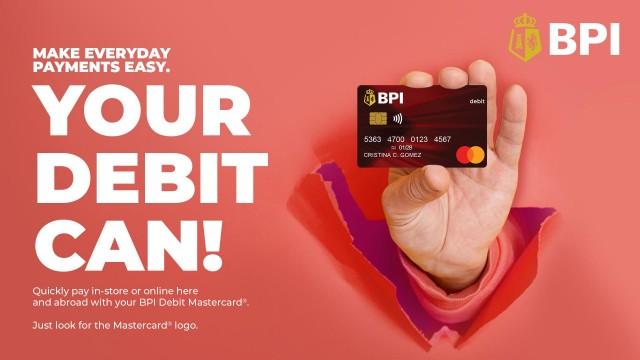 Every transaction is easily monitored through the BPI app so you stay on budget and easily make adjustments to your plans. Convenient for your online, in-store, or overseas transactions, you will only need to keep track of one card that you can trust for secure payments. It's equipped with the EMV-chip, the global standard for secure payments, a one-time PIN for your online transactions, and Card Control to oversee what your card can and can't do. Check out all the features that bring you security and convenience: https://www.bpi.com.ph/debitcards/debit-mastercard
When you're ready to fly high and spend low, remember that the bottom line is to let every experience enrich you. Let your BPI Debit Mastercard® help you achieve those priceless moments for you and the people you love.
Regulated by the Bangko Sentral ng Pilipinas
ASC Ref. No. B0025P080923B