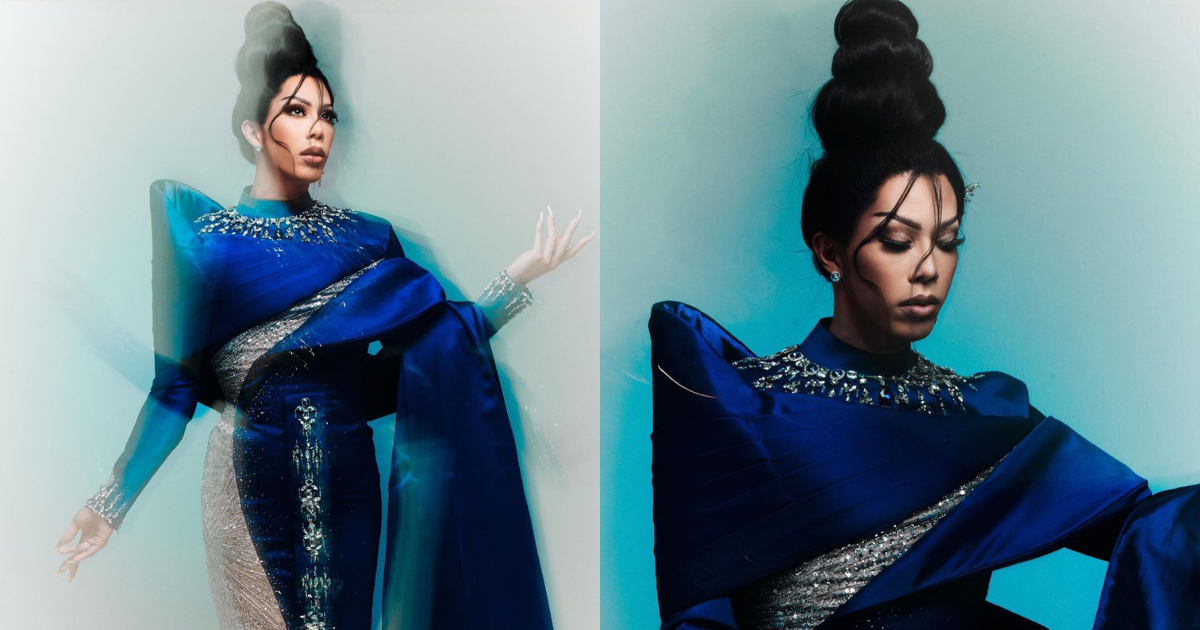 Pangina Heals of "RuPaul's Drag Race: UK vs. the World" couldn't keep her excitement about being a guest judge on episode 8 of "Drag Race Philippines."
On Instagram, the Thai drag queen shared her look on the upcoming episode this week, which was a blue gown from a Thai label THEE-SI.
"Ready for [Drag Race Philippines]," Pangina wrote in the caption.
"I am back on the judges panel this coming week!" she added. "The girls are so talented—Asian Excellence."
Last year, Pangina Heals went to the Philippines for a two-day fundraising show in Manila for Pulse Clinic, a lifestyle clinic in Makati that offers a non-judgmental space for sexual health-related concerns of the members of the LGBTQIA+ community.
Pangina Heals competed in "RuPaul's Drag Race: UK vs. the World" in January 2022, where she finished as a sixth placer. She was also a judge and a co-host in "Drag Race Thailand."
"Drag Race Philippines" Season 2 is now streaming on HBO GO and Wow Presents Plus.
—Hermes Joy Tunac/MGP, GMA Integrated News